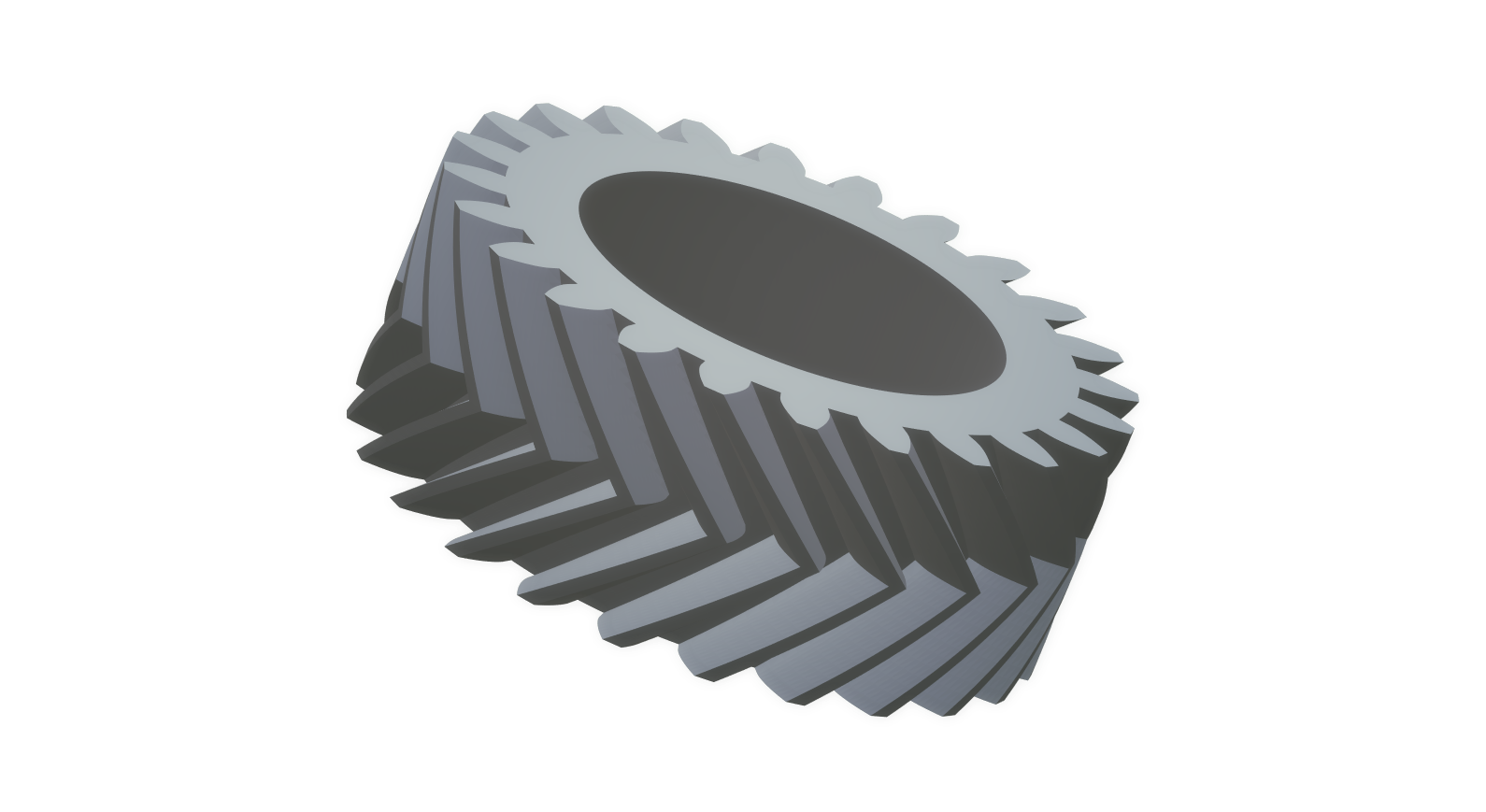 Herringbone gears offer all the benefits of helical gears, but with the added advantage of eliminating axial thrust.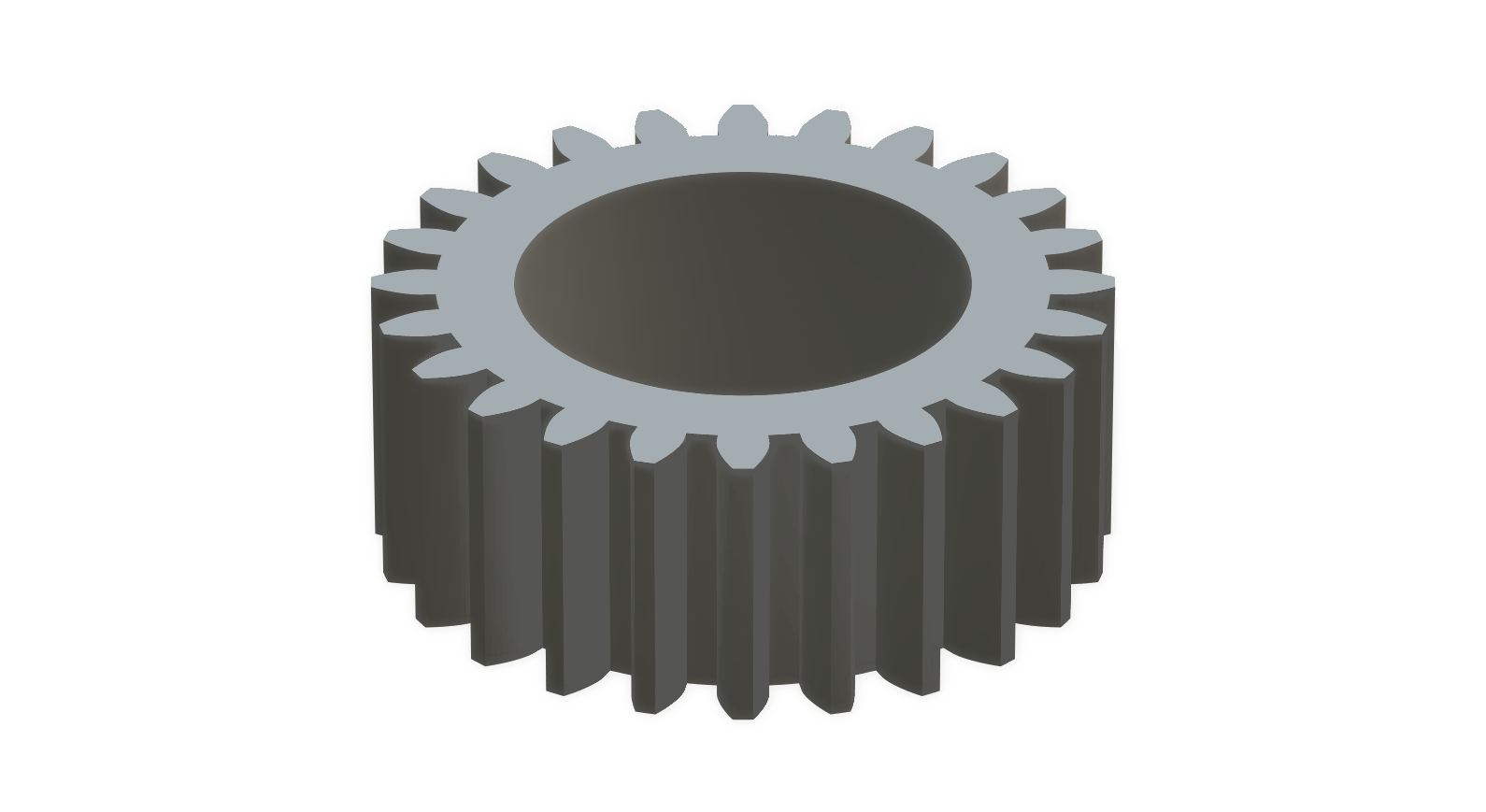 Spur gears are a staple in machinery, due to their simplicity and wide usage.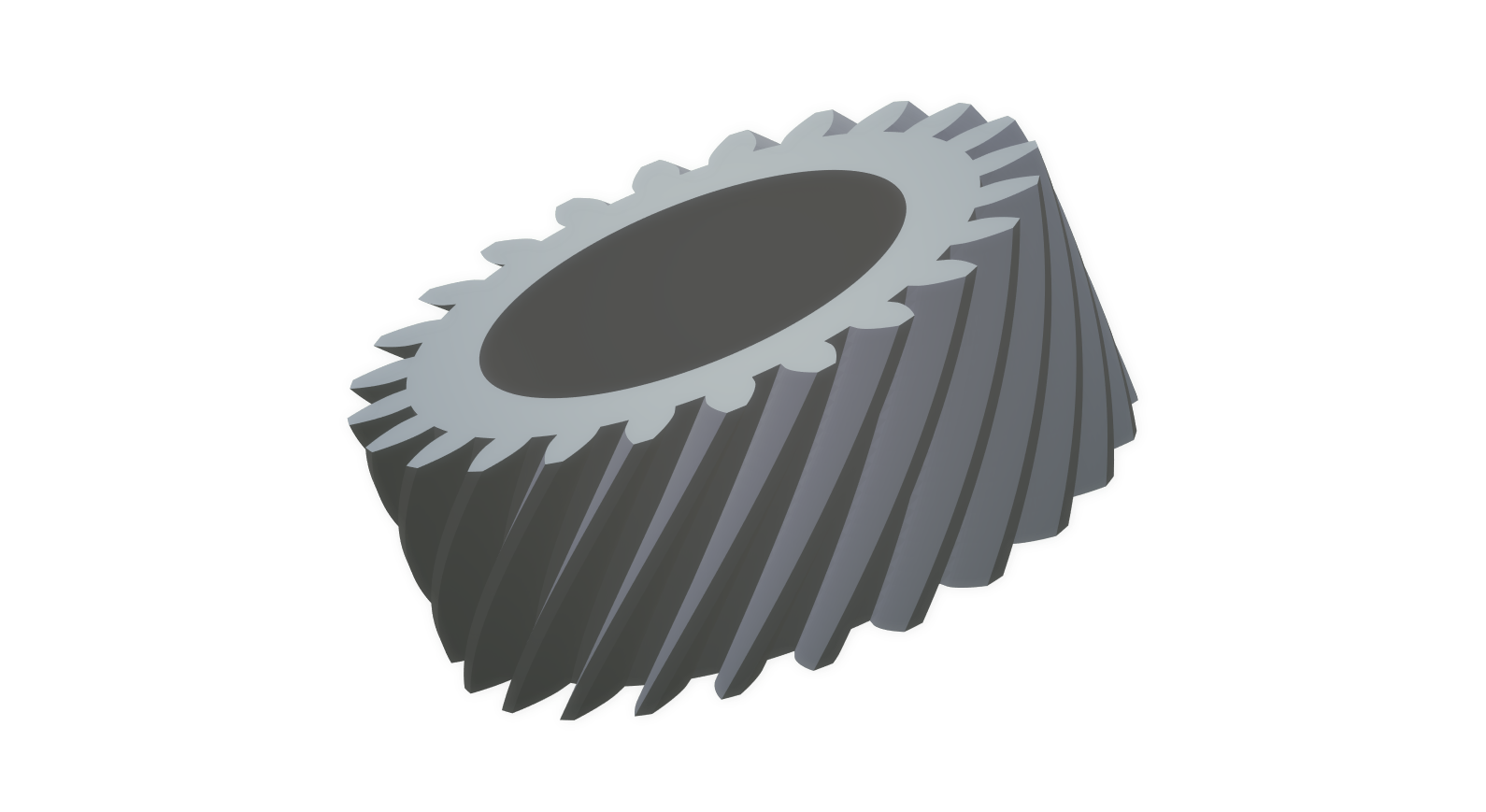 Helical gears are popular for smooth operation and high-torque applications, but produce axial thrust due to angled teeth.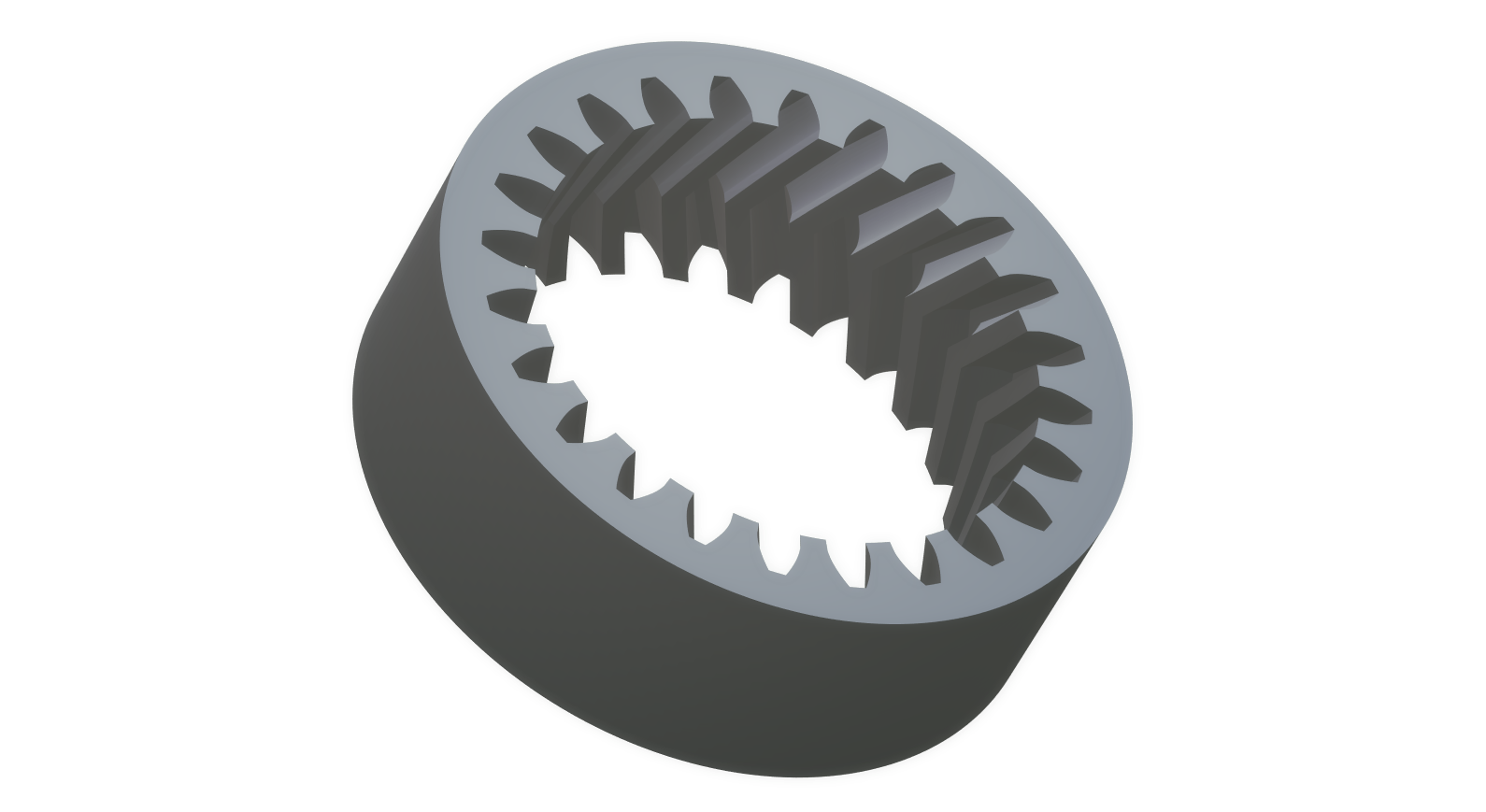 Internal Double Helical Gear
---
Internal double helical arrays excel in heavy torque applications, far surpassing their helical counterpart.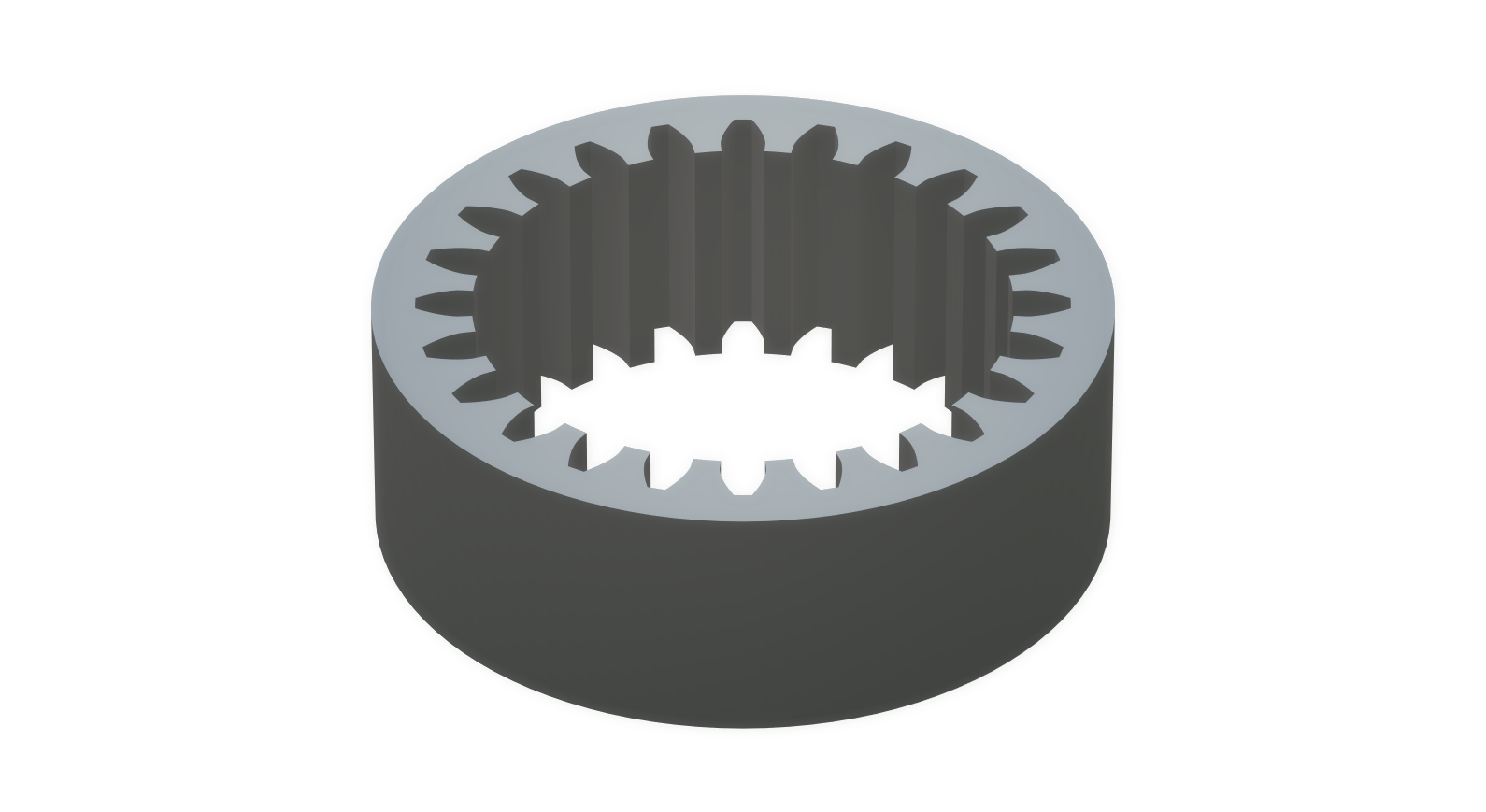 Internal gears have the ability to create great transmission ratios in confined spaces.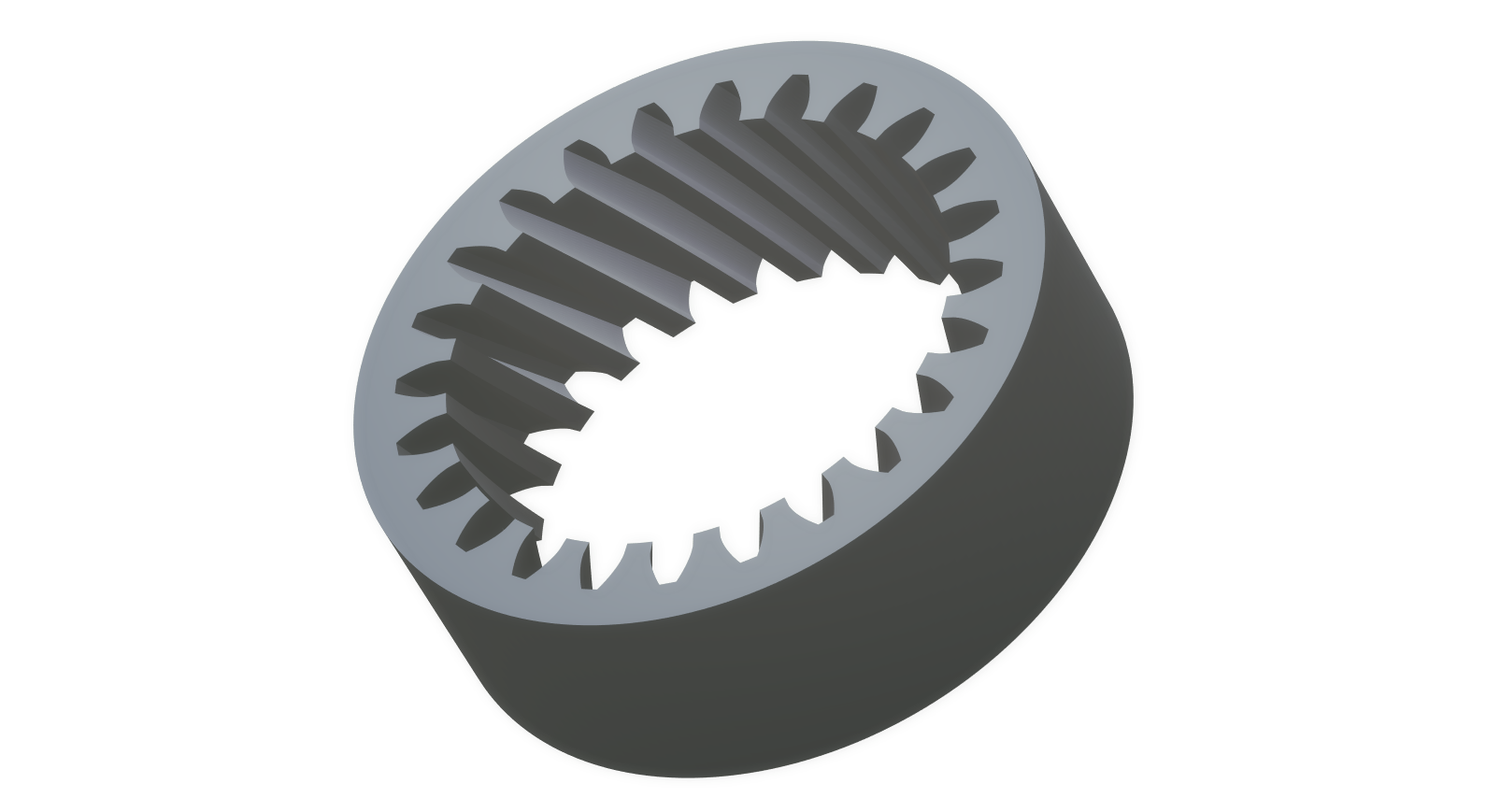 Internal helical gears are popular in automatic transmissions, due to their smooth & silent running.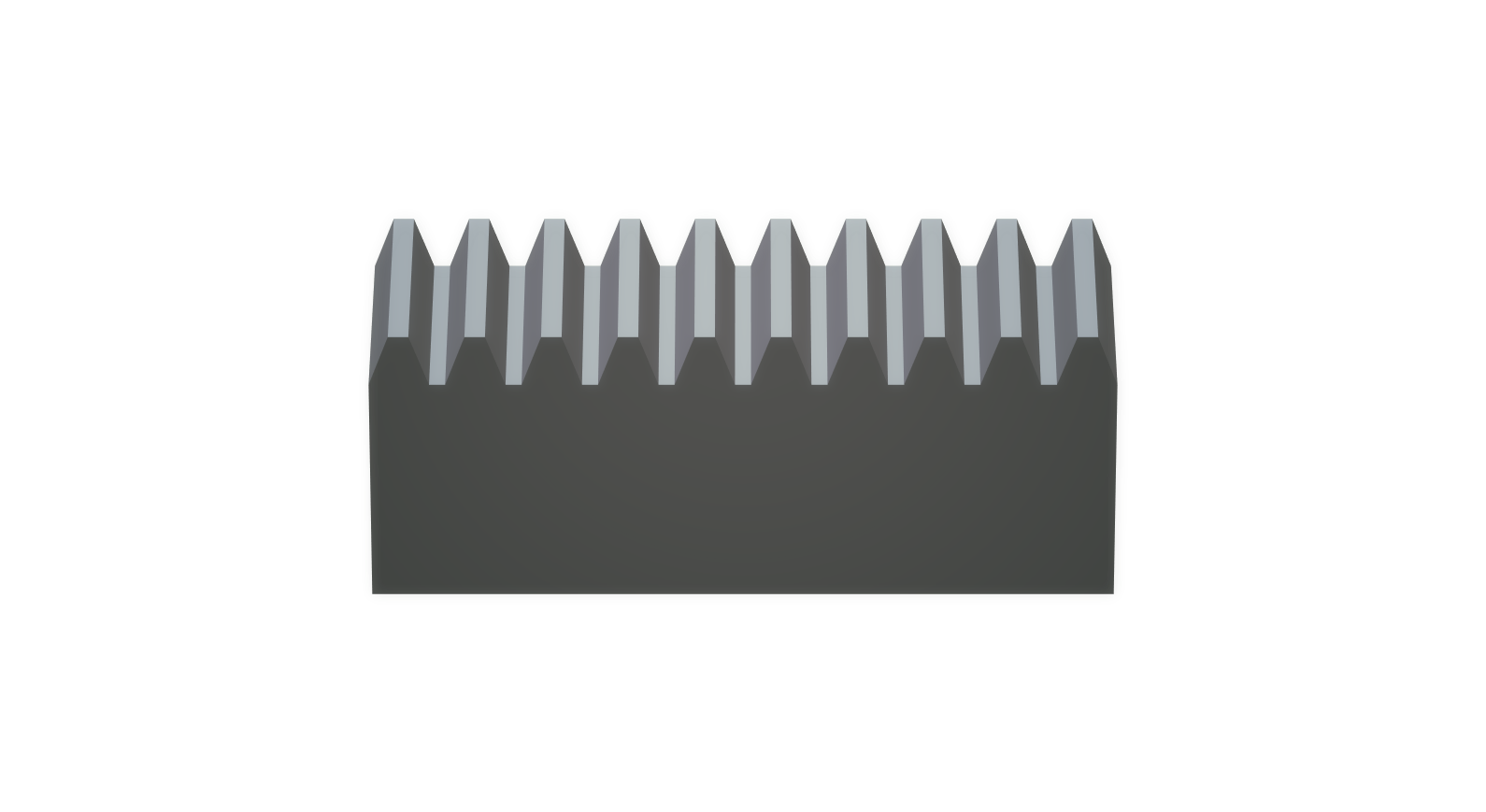 Rack
---
Racks are paired with external gears to transform rotational motion into linear movement.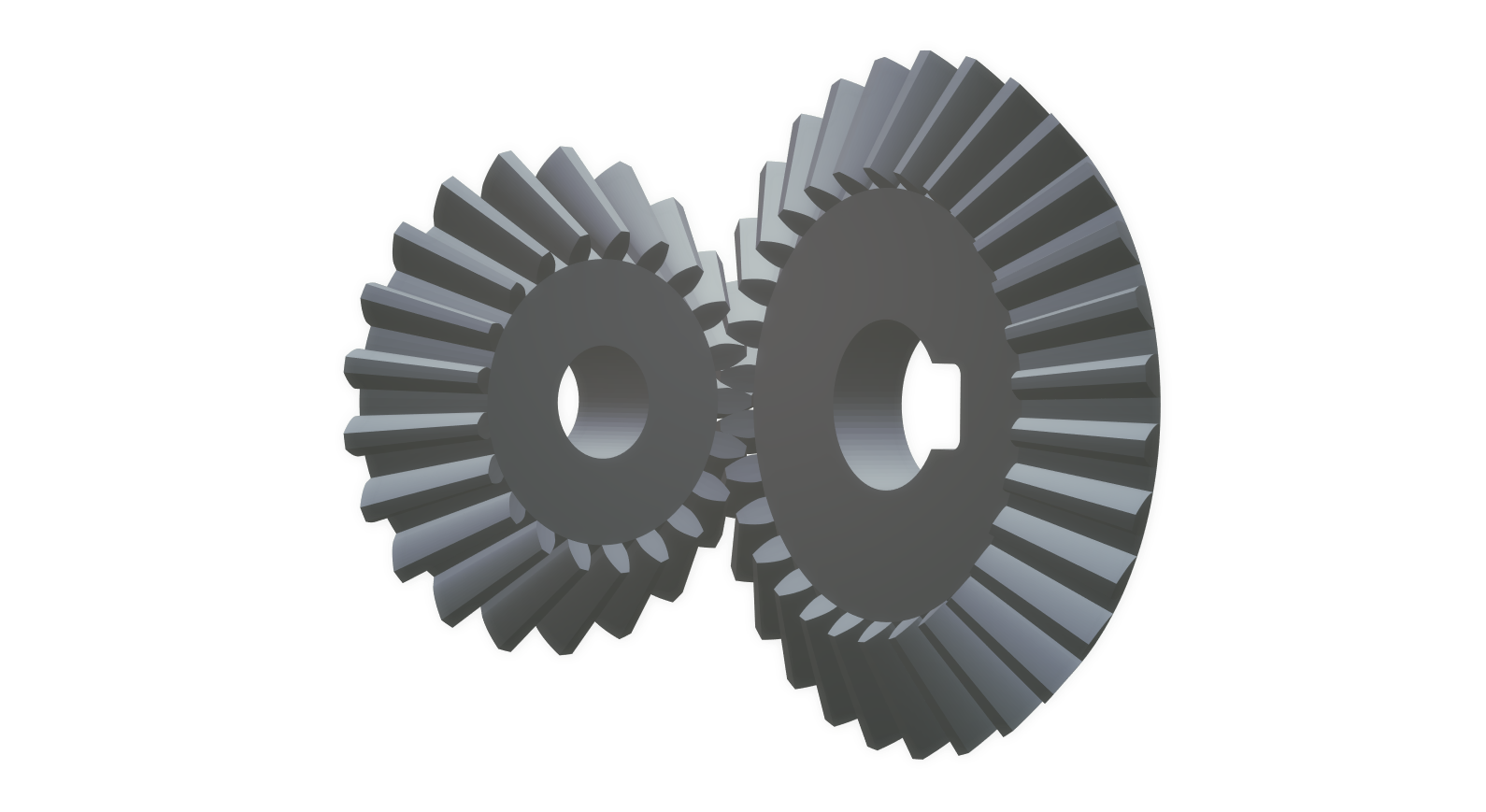 90° Bevel Gears
---
Bevel gears are used when transmiting motion between intersecting axis is required.
Click or Drop .stl gear file here